Socks for the Homeless, Pair VI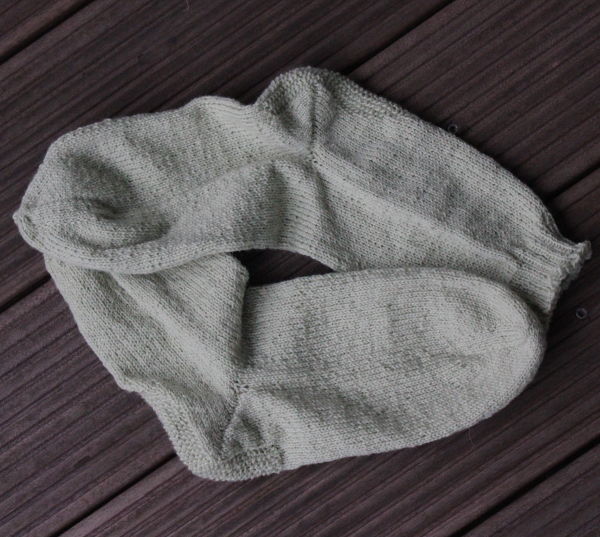 Das war mein letztes Paar für unsere Weihnachtsaktion für die Kölner Obdachlosen. Natürlich haben die schon einen neuen Besitzer gefunden, Weihnachten ist ja vorbei. 🙂
This is the last pair of socks I made for the Christmas party for the homeless in Cologne. Of course they found a new owner, Christmas is over. 🙂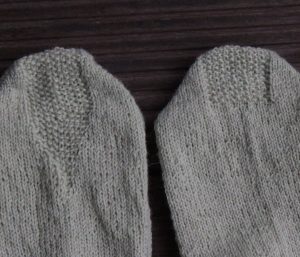 Damit es mir nicht zu langweilig wird, habe ich auf der Ferse ein Permuster gestrickt. Auf dem Bein läuft es dann pfeilförmig aus.
Since I did not want to be to bored I knitted a seed stitch pattern over the heel. Ending in an arrow shape on the leg part.
Das Garn ist "Regia 4fädig Natural Look" von Schachenmayr und die Farbe lässt sich schwer festhalten. Es ist nämlich nicht beige (wie ich auch dachte, als ich die Wolle über einen Tausch bekam), sondern ein blasses Grün.
The yarn is "Regia 4ply Natural Look" by Schachenmayr and the color is hard to catch. It's not light beige or natural wool color (as I had thought when I got the yarn over a swap) but it's a pale green.