A dash of Lemon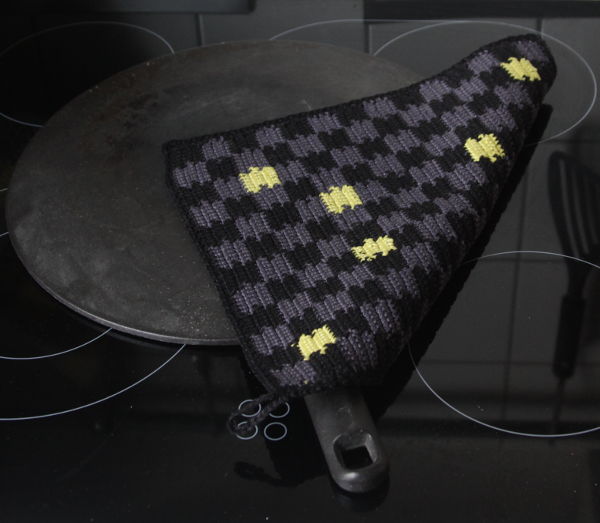 Ja, so lange ich noch Baumwollgarn habe, häkle ich noch Topflappen. Hier mal eine dunkle Variante in grau und schwarz mit einzelnen Feldern in Zitronengelb.
Yes, as long as I am not running out of the cotton yarn I will crochet potholders. Here a dark version in gray and black with accents in lemon.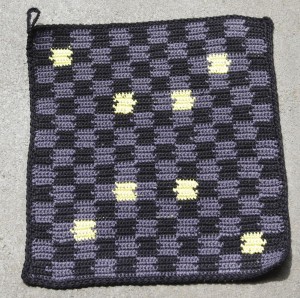 Das Garn ist nach wie vor "Camilla" von Woll Butt und in festen Maschen häkelt man eine gute Weile an einem großen Topflappen. Die Maße sind ungefähr 27 cm x 30 cm. Und ich schaffe es leider nicht, ein Muster vorher so auszurechnen, daß es hinterher wirklich quadratisch ist. Stört zum Glück bei der Benutzung nicht…
The yarn is still "Camilla" by Woll Butt and in single crochet it takes a while until a larger potholder is finished. The size is about 27 cm x 30 cm. And I am too stupid to figure out patterns that make really square potholders. But the usefulness is not affected by that….