Confiture III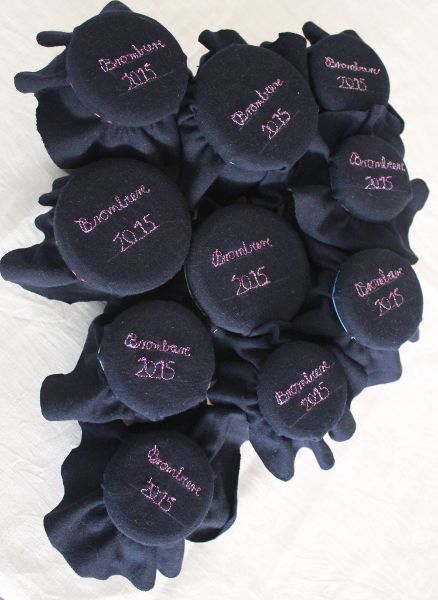 Und das sind die letzten Deckelchen für dieses Jahr… Himbeeren hatten wir ja kaum, unsere übliche Brombeerhecke ist auch gerodet, aber an herrnelosen Brombeerhecken hat es hier keinen Mangel, also reiche Ernte.
Those are the last confiture covers for this year…. we had hardly any raspberries and the brambles DH usually harvested have been taken down also, but there are more places with wild brambles on public ground, so nice harvest there.
Allmählich gehen mir die geeigneten Stoffreste aus, aber auf Sweat kann man doch erstaunlich gut sticken.
I had to write/embroider on sweatshirt fabric, because I start running out of cotton fabric in the right thickness….