For a Paris Fan…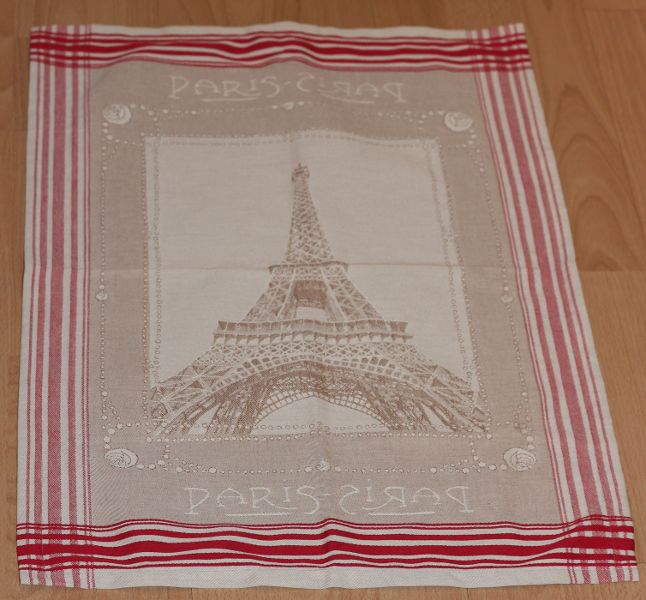 … nähe ich auch mal was langeweiliges.
… I am willing to do some boring sewing.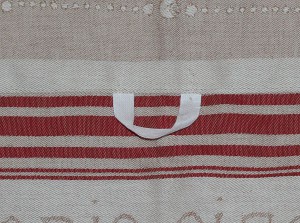 Das Handtuchpanel mit dem Eifelturm hatte ich mal in Paris mitgenommen, so nach dem Motto "wo am nötigsten". und jetzt passt es, denn jemand bezieht sein erstes Appartment.
The panel with the Eifel tower I've found some time ago in Paris and took it without knowing what I would need it for. But Eifel tower is always good. And now someone is moving into his first appartment.
Die Nähaufgabe war einfach, alle vier Kanten doppelt einschlagen, nicht vergessen, etwas Haushaltsband als Aufhänger einzuklemmen, einmal rum nähen… fertig. 🙂 Ich kann auch mal schnell.
Sweing was easy, folding all borders twice, not forgetting to fold in some ribbon for a hanger, sewing around… done. 🙂 Sometimes I can do fast projects.