Yet another potholder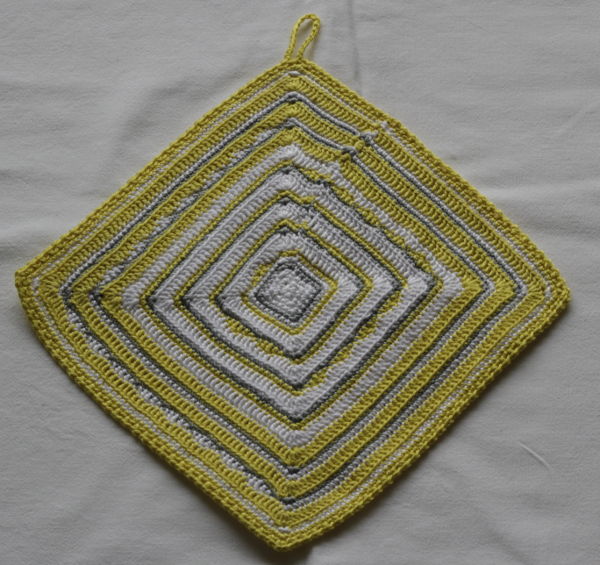 Topflappen habe ich allmählich genug, aber Garn ist noch da, also spiele ich weiter damit. Von Innen nach Außen häkeln hat den Vorteil, daß man die Größe gut anpassen kann und sich nach dem vorhandenen Garn richten kan.
I have enough potholders, but there was still yarn left, so I am crocheting on. Working from the inside out has the advantage, that you can easily decide about the size and that you can decide on the size according to the amount of yarn left.
Das Garn ist immer noch "Camilla" von Woll Butt, diesmal mit Häkelnadel 2mm gehäkelt. Damit sind dann auch hellgrau und zitronengelb aufgebraucht.
The yarn is still "Camilla" by Woll Butt, I used crochet hook 2mm. After that grey and the bright yellow were used up.