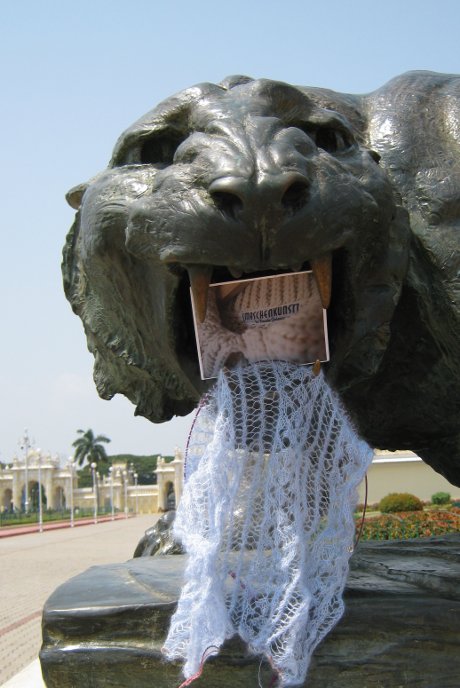 Damit ihr noch mal was aus Indien zu sehen bekommt: Raubtierzähne sind auch geeignet, um endlich mal ein bißchen vom Muster des Maltese Shawls erkennen zu lassen. Vor allem, wenn sie aus Metall sind.
To show you a bit more of India: Big cats teeth are good to show a bit of the pattern of the Maltese Shawl. Especially if they are made of metal.
Hier war das schöne Artyarns Silk Mohair aus der Maschenkunst in Mysore. Und paßt farblich prima zu Himmel, oder?
Here the lovely Silk Mohair from Artyarns from Maschenkunst was in Mysore. Doesn't the color fit the sky so well?