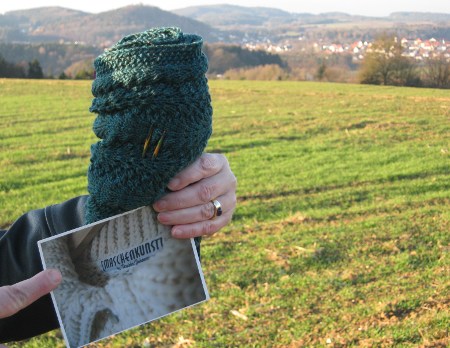 Die Miniserie "Orte von denen sie nie gehört haben" geht mit dem liebreizenden Pegnitz weiter.
Da es sehr windig war, mußte der Schal aus Wollmeise Twin von der Maschenkunst von mehreren Familienmitgliedern gehalten und in Position gebracht werden.
Another place you've never heard of… this time a pic from Pegnitz.
It was very windy so the family had to joint forces (hands) to hold the scarf from Wollmeise Twin from Maschenkunst in position.