Scrambled eggs on bread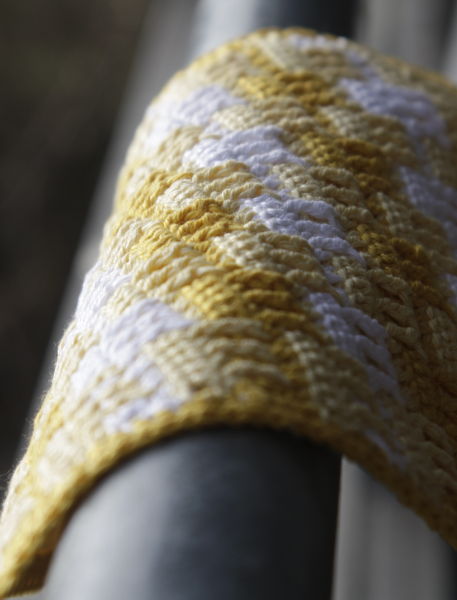 Zumindest ist das meine Assoziation bezüglich der Farben.
That's at least what I am thinking looking at the colors.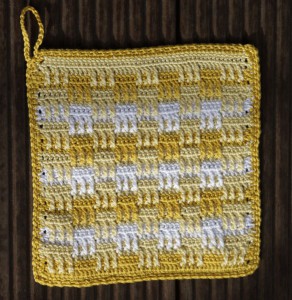 Das Muster ist das gleiche wie hier. Nur habe ich die Farben etwas anders verteilt und eine 2mm Häkelnadel genommen. Außerdem einige Maschen mehr angeschlagen. So gefällt mir die Größe besser und es ist alles etwas dichter, was für einen Topflappen ja generell eine gute Idee ist.
Pattern is the same as here. I distributed the colors differently and choose a smaller (2mm) hook. And I cast on some more stitches. Now I like the size better and the densitiy is more useful for a potholder.
Garn ist wieder "Camilla" von Woll Butt.
Yarn is again "Camilla" by Woll Butt.