It never snows in Paris….
Aber weil es das seit vorgestern doch tut, ein paar "Beweisbilder". 😉
But it does since Monday. So some picture as "proof". 😉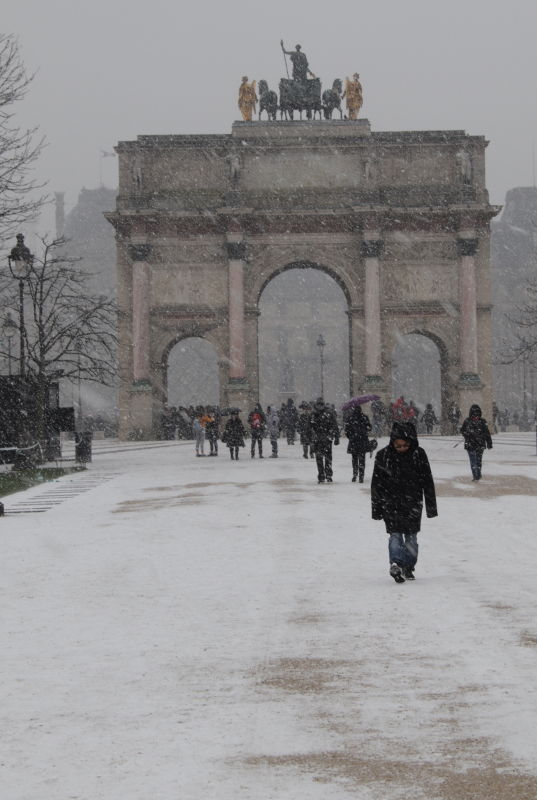 Am Montag begann es mit dicken Flocken, die aber noch keien dichte Schneeschicht bildeten. Da Schnee in Paris aber nicht lange anhält, bin ich natürlich sofort losgedüst und habe versucht, wenigstens das festzuhalten.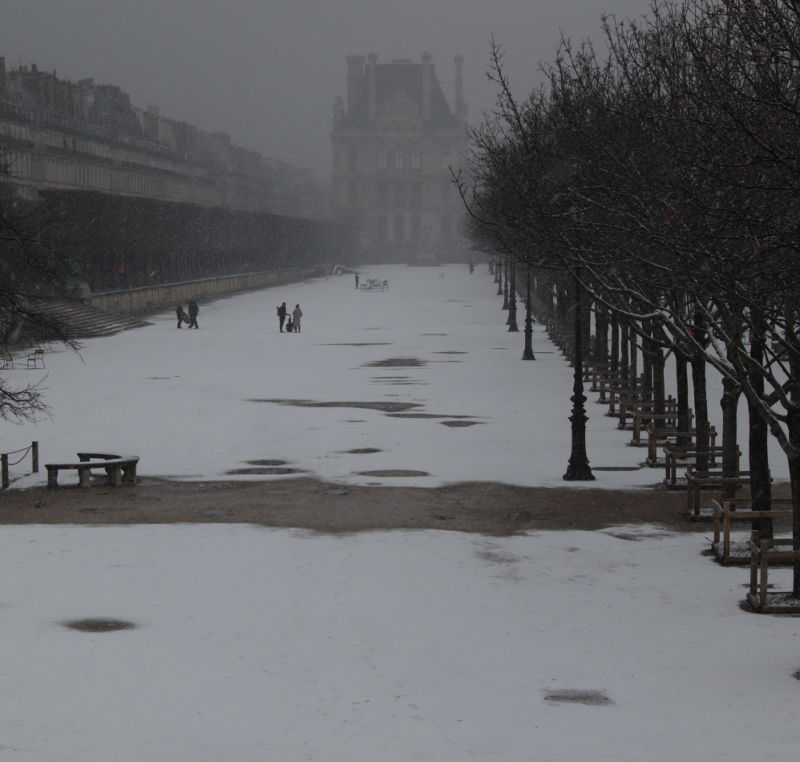 Monday it started snowing thick and fluffy flakes.Who did nor really form a dense cover. Since snow in Paris usually does not last long I started out to snap some picture.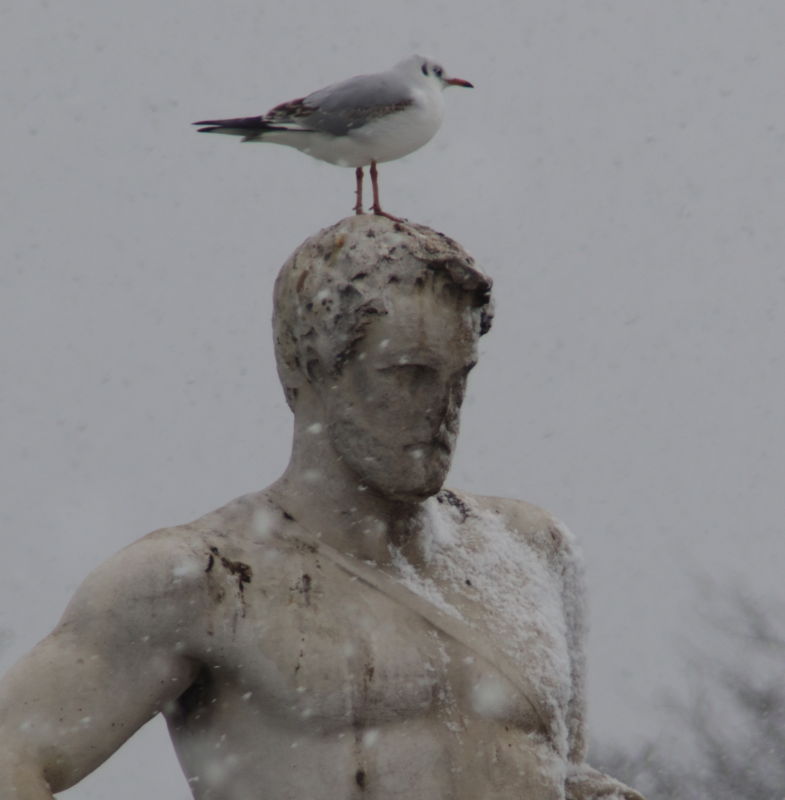 Auf den Straßen und Gehwegen war es eher matschig, aber in den Tuilerien blieb ein bißchen was liegen. Genug für Bilder.
On streets and pavements it was more slush, but in the Tuileries it remained for long enough to stay a bit. Long enough to take some pics.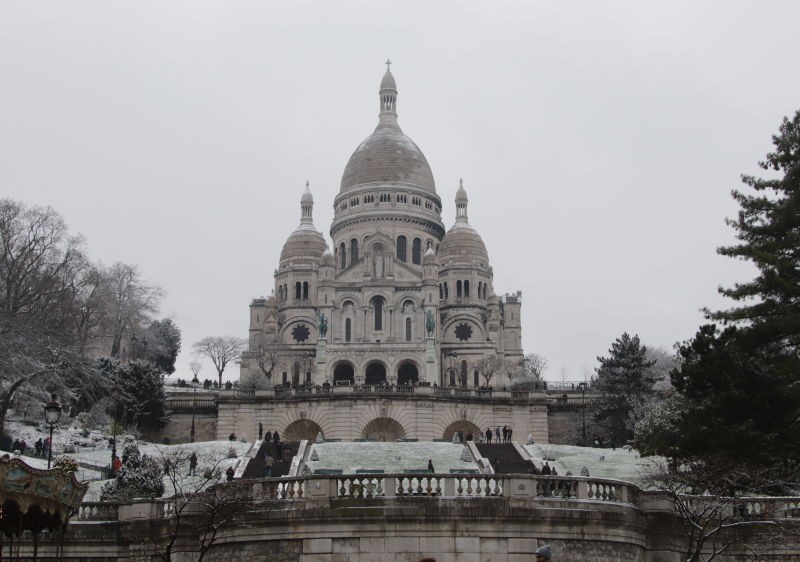 Und auch vor und auf Sacre Coeur blieb eine feine Schneeschicht liegen.
Sacre Coeur with a bit of snow.
Dienstag war es eher so ein feiner Schneeregen und ich mußte ohnehin am Computer arbeiten, also kam ich nicht vor die Tür. Um so größer die Überraschung am Abend. Dieser feine Drissel hatte eine richtige Schneeschicht gebildet!
Tuesday it was more like a fine drizzle, but since I had to work on my Computer anyhow I did not go out. So when I looked out of the window at the evening my surprise was even greater. A real cover of snow had formed everywhere.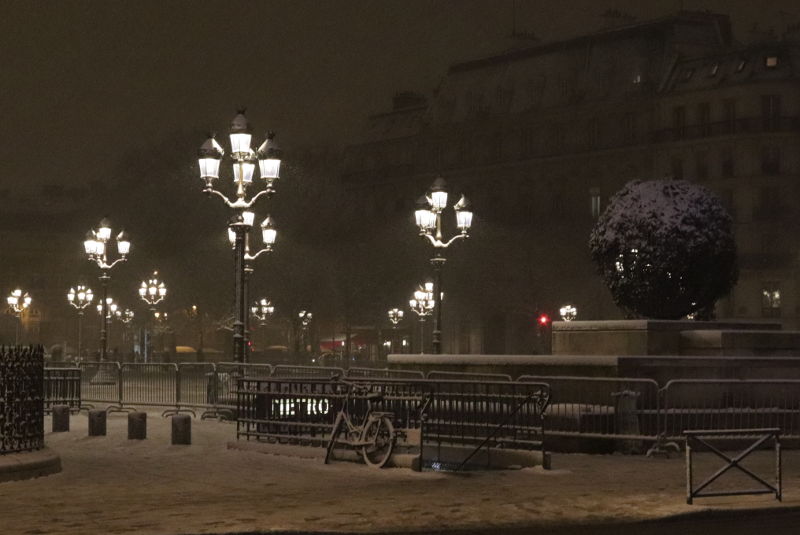 Place de l'Hotel de Ville…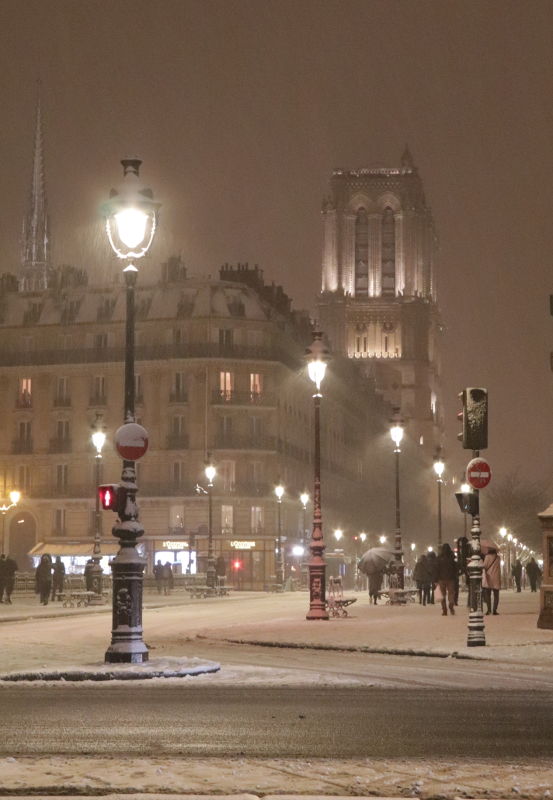 Notre Dame…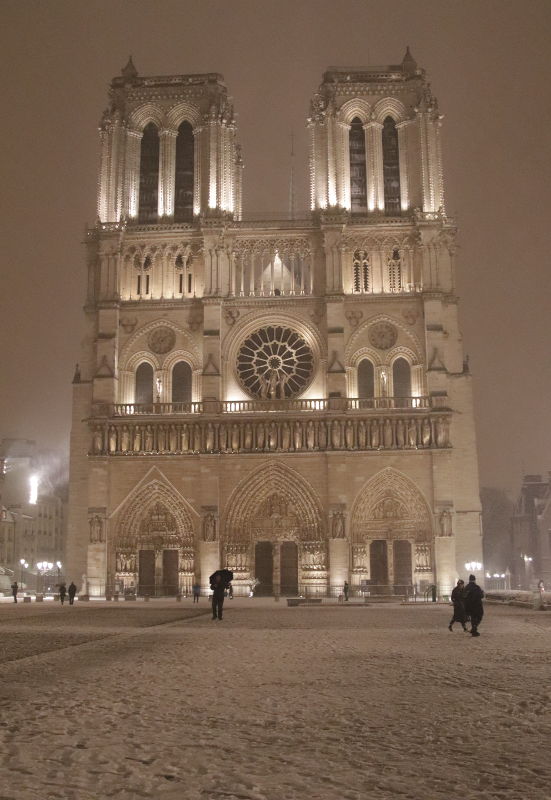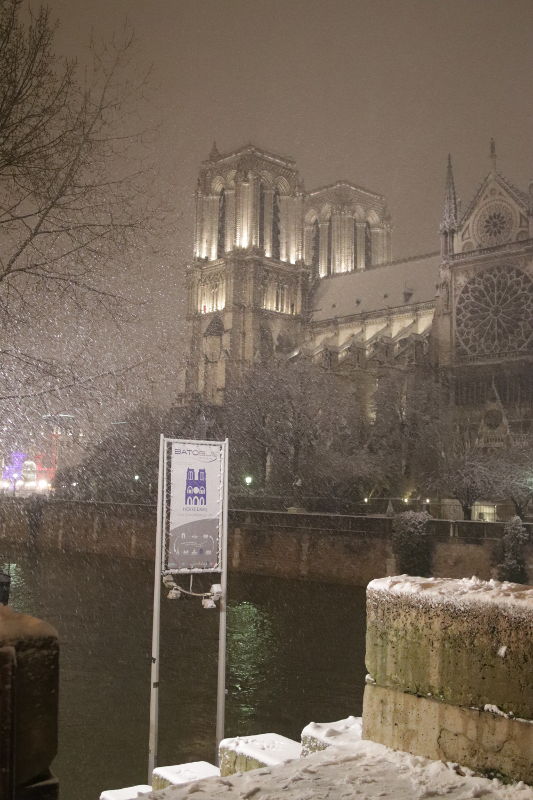 Und als der Schnee heute immer noch nicht weg war, bin ich noch mal losgezogen. Jardin de Luxembourg konnte man (wie die meisten Parks) nur von Außen Photographieren, die waren wegen… Schnee geschlossen.
And since there was still snow left today I set out again. Jardin de Luxembourg was (like most parks) closed due to… snow. But some pictures were possible from the outside.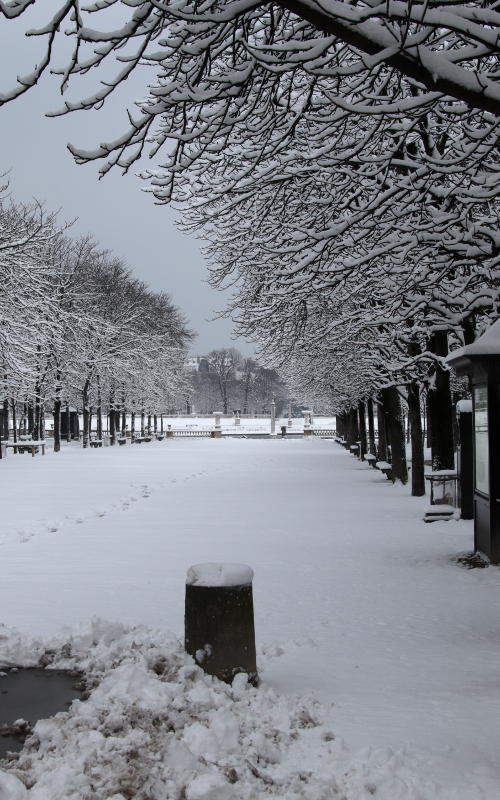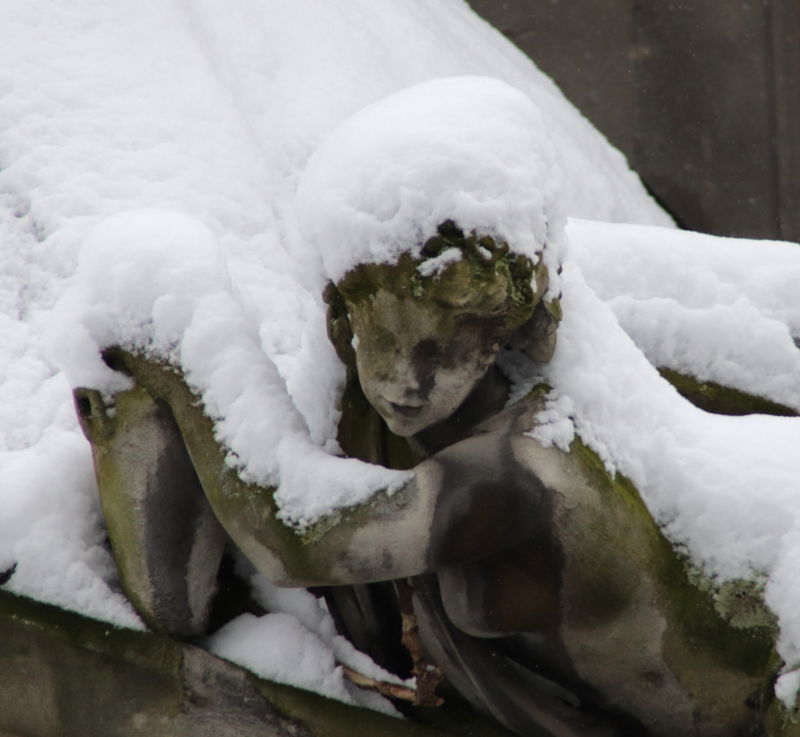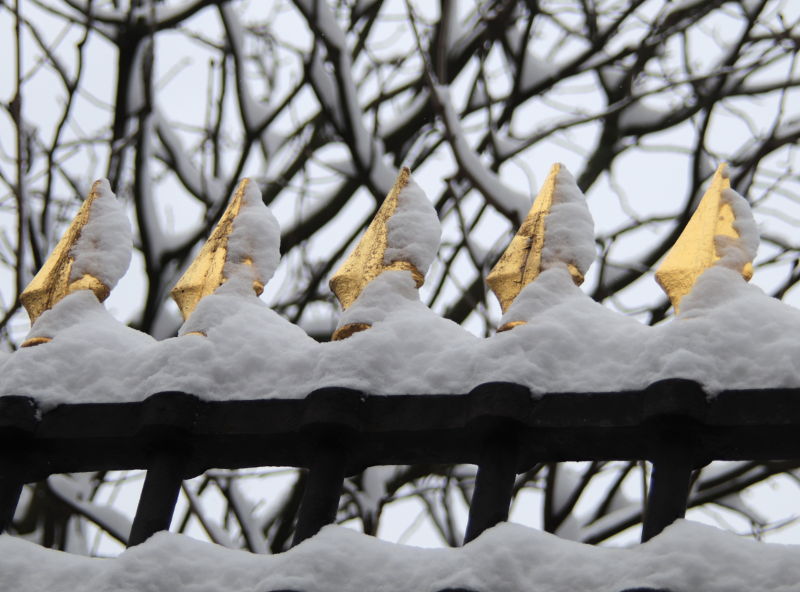 In La Villette konnten sich aber Groß und Klein im Schnee vergnüngen. Schneemänner bauen oder einfach mal nur spüren, wie es sich anfühlt, so richtig im Schnee zu stapfen.
But La Villette was open, so everyone was free to play, throwing snowballs, building snowmen or just feel a thick layer of snow under their feet.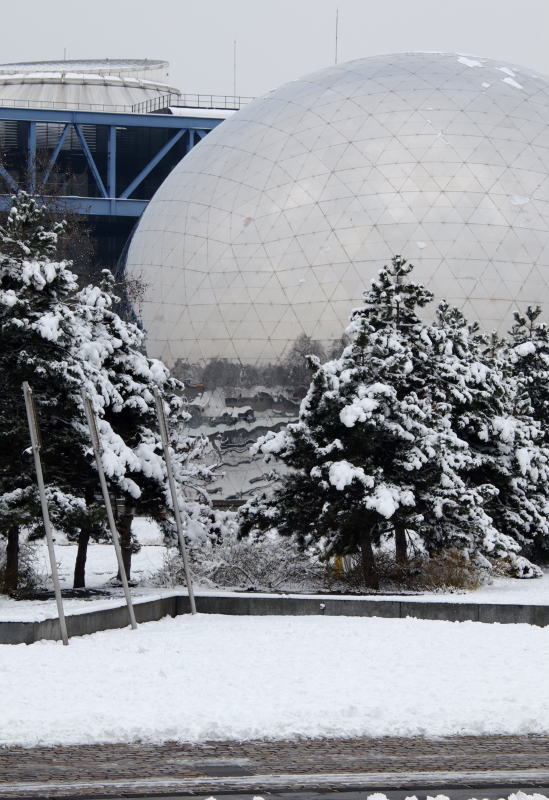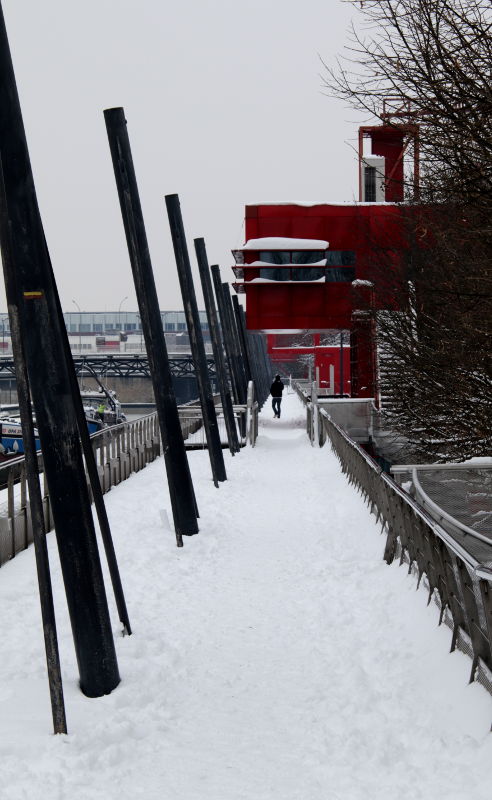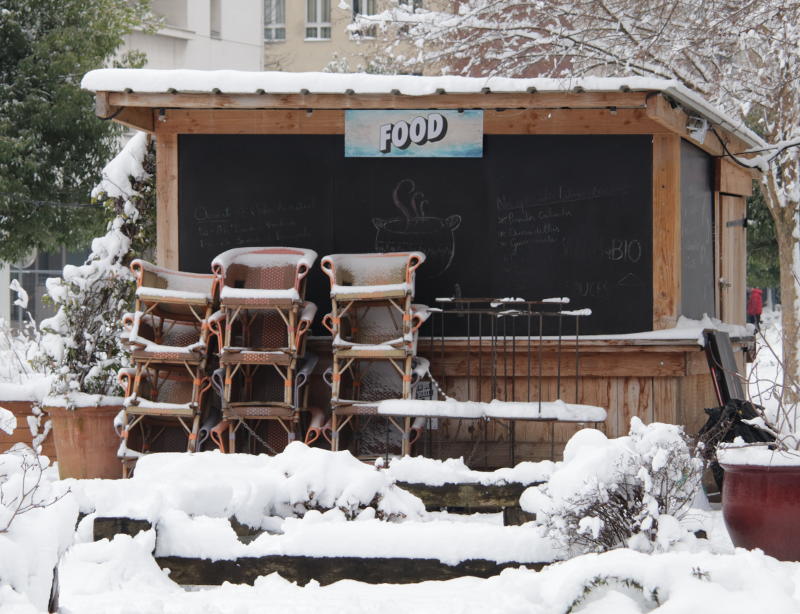 Jetzt taut es aber gewaltig, mal gucken, wie lange das noch bleibt.
Meanwhile its thawing heavily. So let's see how long it lasts.