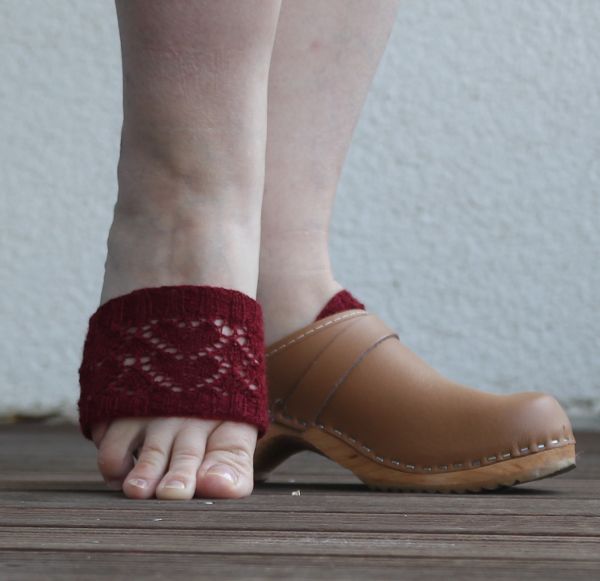 Die Füßlinge für Clogs habe ich ja schon hier gezeigt.
Und jetzt ist auch die Anleitung dazu fertig, ganz einfach, für einen Rest Lace Garn. Etwa 5g/50m habe ich gebraucht.
Hier die Anleitung zum Download: Clog-socke.
I've already shown the clog socks here.
Now the pattern is done, very easy, takes only a remnant of lace yarn. It took me about 5g/50m.
Here is the pattern in English for download: clogsock.
Wie immer ist die Anleitung gratis und zum persönlichen, nicht kommerziellen Gebrauch. Alles andere nur nach vorheriger Genehmigung. Copyright natürlich auch bei mir.
As always the patter is free for personal, non commercial use. Anything else requires my permission beforehand. Copyright is mine, of course.
Ergänzung Januar 2017: Ich wurde auf einen Fehler in der Anleitung hingewiesen und habe sie korrigiert.
January 2017: A knitter on ravelry found some mistakes, I've uploaded a corrected version of the pattern.