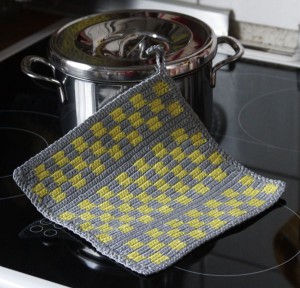 Auch diesen Topflappen habe ich 2016 schon mal gezeigt.
Und nur knapp zwei Jahre später bin ich dazu gekommen, die Anleitung aufzuschreiben.
Zwei Farben, feste Maschen und Luftmaschen… zum Dowmload.
(Again sorry for my non German speaking readers… the crochet pattern is only in German, Due to the different terminologies in English and my incapability to manage them.