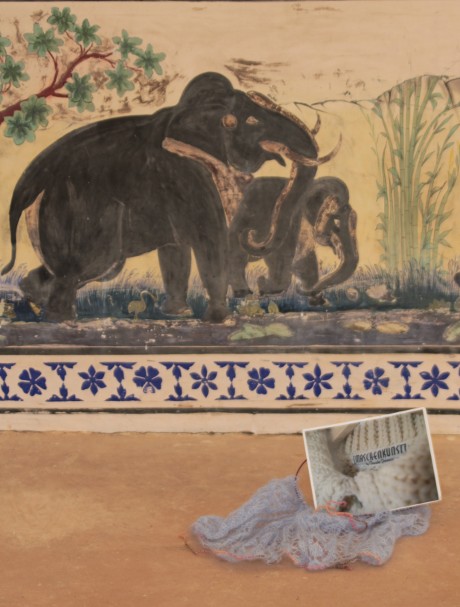 Auch zu den Elefanten auf dem Wandfries in der Festung Kumbhalgarh macht sich das fuffige Artyarns Silk Mohair doch gut, oder? Immer noch aus der Maschenkunst, versteht sich und immer noch der Maltese Shawl.
Fluffy Artyarns Silk Mohair looks nice with the elephants from Kumbhalgarh Fort, doesn't it? Still from Maschenkunst and still the Maltese Shawl.
Maschenkunst unterwegs kommt also gut rum. Und mir war nach der Anfahrt schlecht, denn die windet sich romatisch den Berg rauf….
Maschenkunst unterwegs travels quite far, this year. And I was carsick when we arrived, because the road did wind up the hill very romantically, but not straight at all…