Things I'll always find the time for…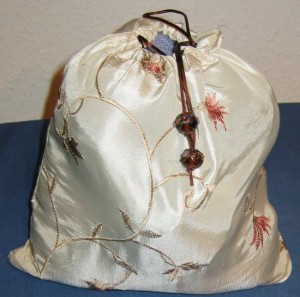 … ist ein Geschenk Beutelchen.
… are gift bags.
Da Sockenwolle drin ist, kann der Beutel dann gleich als Project Bag weiter verwendet werden.
(Wollfreie Sockenwolle übrigens…. gar nicht so einfach zu finden.)
Since it's filled with sock wool it can serve as a project bag later.
(Wool free sock wool, by the way. Not an easy thing to get in Germany….)