Paris Christmas lights
Statt zu nähen oder meine fertigen Sachen endlich mal zu photographieren bin ich mal wieder ständig unterwegs… diesmal in Paris, wo ich vor Weihnachten schon lange nicht mehr war. Daher gibt es jetzt mal wieder ein paar mehr oder weniger kitschige Bilder mit vielen Lichtlein.
Instead of sewing or finally taking pictures of my finished items I am traveling… for example to Paris. It's a long time since I've been there at the pre-Christmas time. So here are some kitschy pics with many lights…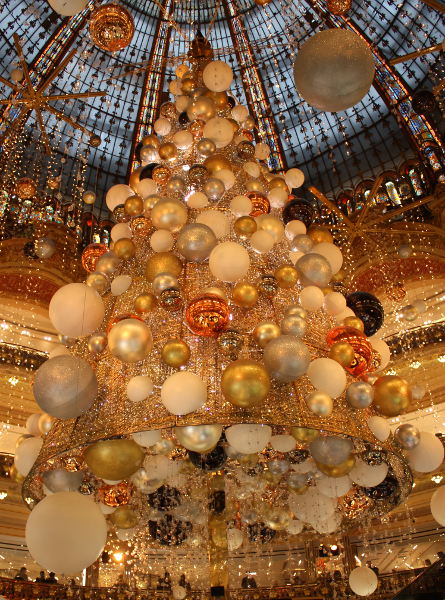 Der Weihnachtsbaum in den Galeries Lafayette ist irgendwo zwischen sachlich und edel, der gefällt mir ganz gut.
The christmas tree in the Galeries Lafayette is quite stylish, I quite like it.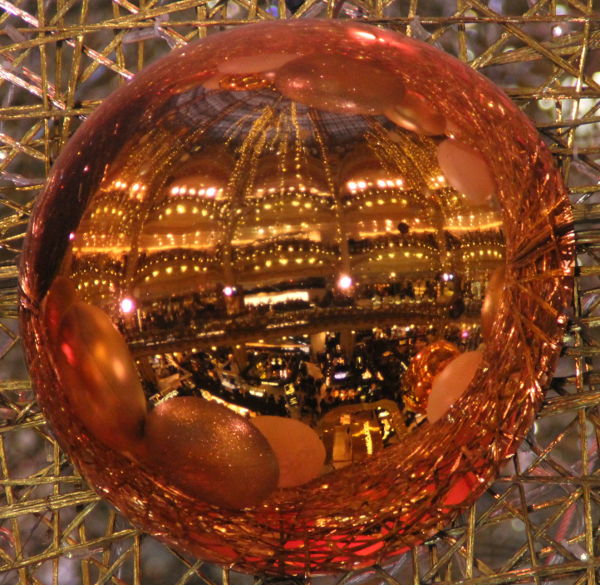 Un Spiegelungen mag ich ja immer…
And I love mirror effects.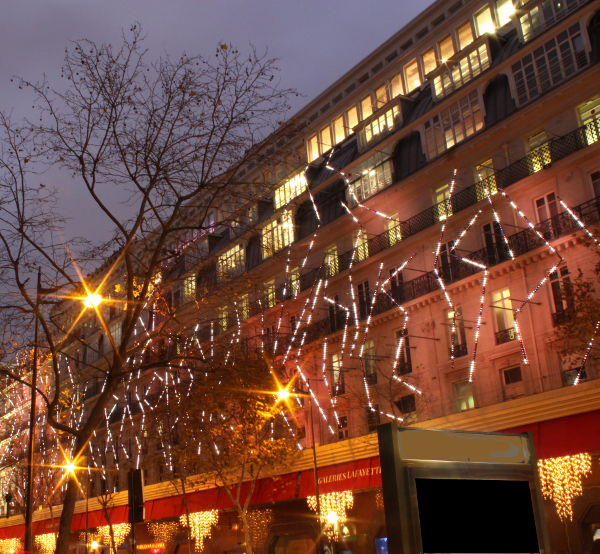 Die Außenbeleuchtung hingegen… ist eher etwas dünn. Und das ist schon die Langzeitbelichtung, die alle der wechselnd leuchtenden Lampen gleichzeitig zeigt…
The lights on the outside on the contrary… they are a bit thin. And the pic is a long time exposure so it shows all the lights than are lit one after the other.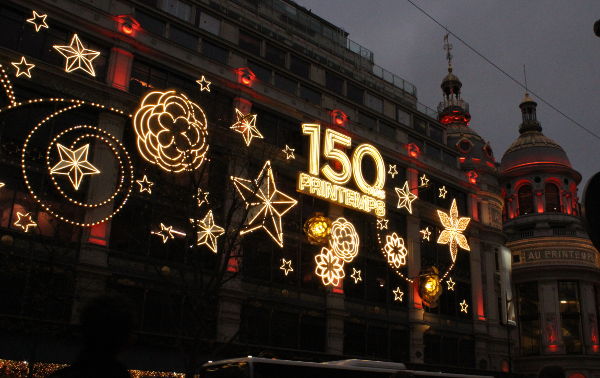 Printemps nebenan verkündet stolz sein Jubiläum.
Printemps, the next building, proudly announces the jubelee.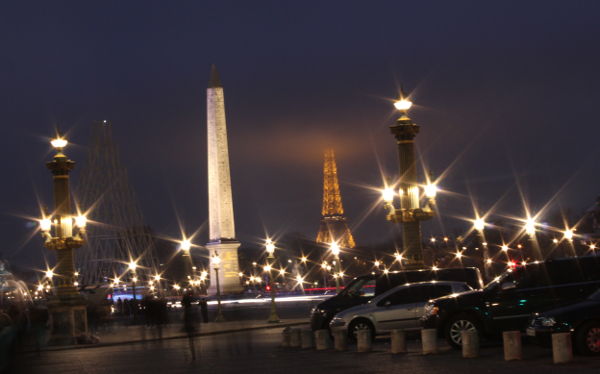 Place de la Concorde.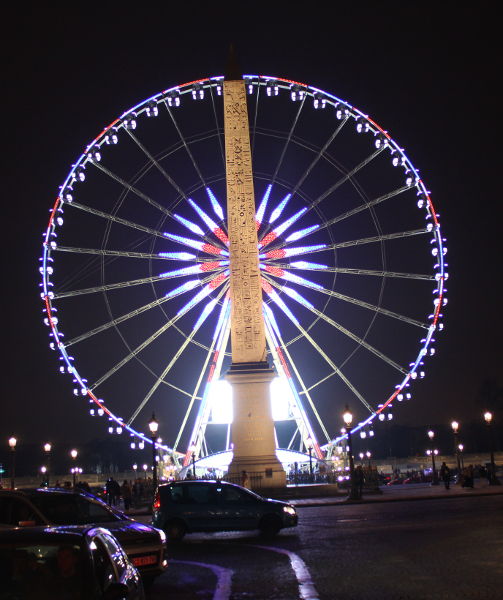 Obelisk aus einem anderen Blickwinkel.
Obelisk from the other side.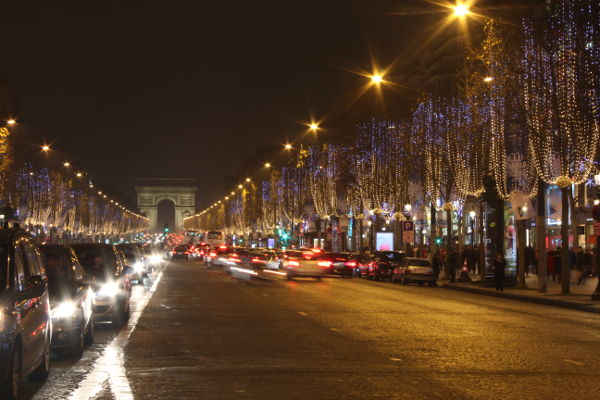 Und natürlich die Champs-Élysées.
And the Champs-Élysées, of course.
Das Wetter war recht warm, Schnee ist zwar romantischer, aber wir haben es auch so genossen. 🙂
The weather was quite warm. Snow is more romantic, but we enjoyed ourselves. 🙂